• Eugenio Siller Margain is a 42-year-old Mexican singer, actor, and former model.
• His hobbies include water sports, traveling, going to the movies, and working out.
• He rose to prominence in 2006 for his role in the telenovela "Rebelde" and has starred in various other telenovelas since.
• He has been in multiple relationships but his current status is unknown.
• He is worth approximately $2 million as of 2023.
Eugenio Siller is a Mexican singer, actor and former model, who is possibly best known for starring in the thriller series "Who Killed Sarah", and the telenovela "Una Maid en Manhattan."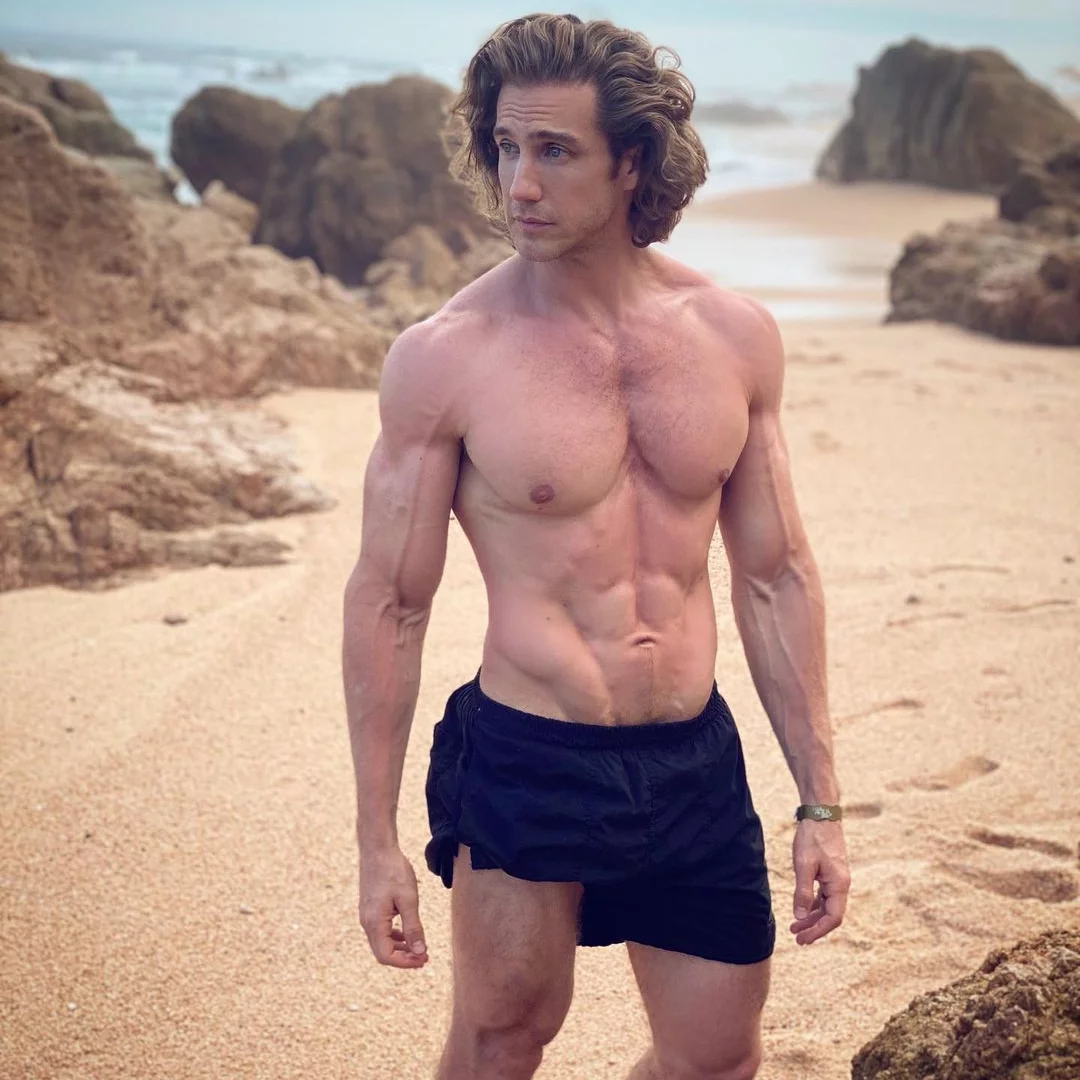 Age, Early Life, and Education Background
Eugenio Siller Margain is a native of Tampico, Tamaulipas, Mexico, who was born under the Aries zodiac sign on 5 April 1981, making him 42 years old as of 2023. He's the son of Edmundo Siller, but hasn't revealed the name of his mother. His parents are business people who deal with biodegradable bacteria-based cleaning products for water treatment plants, restaurants, and hospitals. He's disclosed that he is very close with his parents – during a previous interview with Hola! he revealed that he consulted with them before he accepted the gay role in "Who Killed Sara?" because he didn't want to make them uncomfortable. The actor was raised alongside his brother, Mundo Siller, who is also an actor known for his roles in the telenovelas "Quererlo todo," "Double Life," and "Crown of Tears."
Eugenio studied acting at Centro de Educación Artística (CEA) or the Televisa Center for Artistic Education in 2002.
Hobbies and Interests
Siller is a big fan of water sports, especially swimming, paddleboarding and boating.
He also likes traveling, and his career has seen him tour many American and European destinations, including Turkey, Greece,and Hungary.
The Tampico native previously revealed during an interview with People En Espanol that he's a big fan of movies, adding that he goes to the movies three to four times a week whenever he is not busy shooting a telenovela.
Moreover, he is a very physically active person, who hits the gym regularly to maintain his muscular body.
Aqui les mando una foto boxeando…listo para el knock out…pero para dormir !!! pic.twitter.com/gSqAMaIp

— Eugenio Siller (@eugenio_siller) August 1, 2012
Career Beginning
Before he began appearing in Telenovelas, Eugenio featured in various commercials, theatrical productions, and musical comedies. In 1998, he joined the youth singing group Klishé, together with his brother and two friends. Thereafter, he teamed up with his brother to create another musical group called Canela. Later, Eugenio developed an interest in modeling, which saw him move to Italy, where he posed for various brands.
Rise to Prominence
Siller rose to stardom in 2006 for his recurring role of Luciano in the Televisa telenovela, "Rebelde", sharing the screen with Lizeth Selene, Giovanna Grigio and Sergio Mayer. His newfound fame saw him selected for a starring role in Jose Alberto Castro's youth telenovela, "Codigo Postal," appearing in 200 episodes in 2006 and 2007. Before 2010, he landed the main roles in two more telenovelas, including "Mi pecado" in 2009.
In 2011 and '12, Siller was cast as Cristobal Parker in the Spanish-language American soap opera, "Una Maid en Manhattan", based on the 2002 Jennifer Lopez-starred romantic drama film "Maid in Manhattan." He appeared in 168 episodes, sharing the screen with Litzy, Vanessa Villela,and Jorge Eduardo Garcia. Subsequently, Siller was cast as Nicholas Nunez in the American telenovela "Reina de corazones" ("Queen of Hearts") in 2014, appearing in 140 episodes. He next starred in another American telenovela "¿Quién es quién?" ("Who is Who?") which aired for 120 episodes from October 2015 to April 2016 – the Spanish-language telenovela also starred Danna Paola, Kimberly Dos Ramos and Jonathan Islas.
In 2017, Siller played John O'Donnell in "Blind Trust," and his fame skyrocketed in the US when was cast to star as Jose Maria Lazcano in the Netflix mystery thriller "Who Killed Sara?" (Spanish: "¿Quién mató a Sara?") in 2021, also starring Carolina Miranda, Manolo Cardona and Luis Roberto Guzman. The Jose Ignacio Valenzuela's show was a success, and was nominated for several awards, even winning a Spanish Actors Union award. For his role, Eugenio was nominated for an Imagen Foundation Award for Best Supporting Actor in Television in 2021.
Social Media Presence
Eugenio has over 1.4 million followers on Instagram (@eugenio_siller), and has a verified Twitter handle  followed by almost 4000,000 fans, after joining the platform in January 2010.
Personal Life
Although Eugenio is very active on Instagram, and regularly shares photos and videos showing his achievements and major events in his life, he's never shared anything about his romantic life. Nonetheless, it's believed that he's been in at least three relationships. He was in a short-lived relationship with the Mexican fashion model and actress, Altair Jarabo Garcia, who has starred in many telenovelas including "Abismo de pasion" and "Mentir para vivir." The duo dated for a year before parting ways in 2007. Altair went on to date several other men after their break-up, and in 2021 took to Instagram to announce that she'd walked the aisle with the actor Frédéric Garcia in Paris.
In 2009, Eugenio began dating the Mexican actress, singer-songwriter, and producer, Maite Perroni, but their relationship did not last for long. Maite rose to stardom for being a member of the Latin Grammy Award-nominated pop band, RBD. She married TV producer Andres Tovar in 2022. Moreover, Eugenio was in another brief relationship with the Mexican singer, actress and model Danna Paola, who's appeared in many films and TV series such as the Netflix drama "Elite" and has a massive following (over 34.7 million subscribers) on Instagram. After breaking up with Eugenio in 2016, she dated the Spanish actor Miguel Bernardeau (2018), the Chilean actor Jorge Lopez (2019), and the Colombian singer Sebastian Yatra (2020), among others.
Is Siller Gay?
Despite dating several beautiful women in the past, there have been allegations that Siller might be gay. Reportedly, he's been living with an unnamed male friend for a long time, and some speculate that they are partners since they seem to spend a lot of time together, but he hasn't addressed these allegations. Moreover, he plays a gay role in the series "Who Killed Sara? which has also left many with questions about his sexuality. The Mexican entertainer hasn't introduced anyone as his partner, and is seemingly single and focused on his career as of 2023.
Height, Weight, and Physical Appearance
Siller has light brown eyes and blonde hair. He is muscular, stands 5ft 11ins (1.80m) tall, and weighs approximately 170lbs (77kgs).
Net Worth
Siller earns a good sum from his acting career, and is worth close to $2 million as of 2023. He likes wearing trendy designer clothes, and is seemingly leading a lavish lifestyle.